July 3rd, 2021 We will resume in-person Worship. Please notice our times of adjustments and requirements.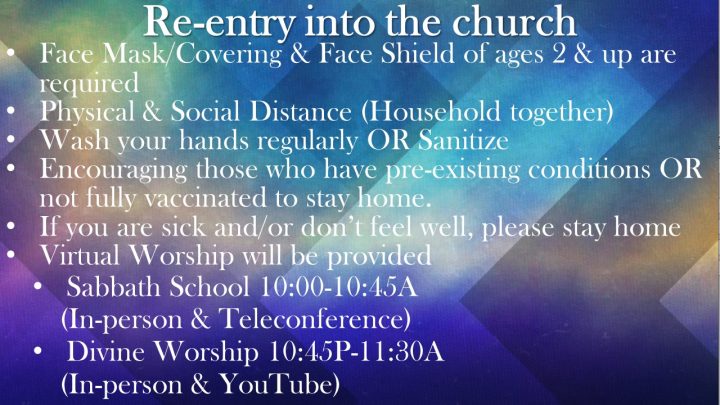 Join us for Camp Meeting Starting June 19th at 4pm (Click Here) 
Job(s) Available in Port Charlotte Adventist School- see info below
Adventist Risk Management (ARM) Safety Presentation #2 on May 20, 2021
SEC News Update regarding CDC Announcements May 28, 2021
SEC Safety Guidelines for Reopening Facilities Revised March 15, 2021
Southeastern Conference of SDA Church Prayer Ministry Department Presents
Prayer Summit: Expect the Great May 29, 2021
24hr Zoom Prayer Line May 28 8PM-May 29 8PM
Meeting ID: 628 978 5901 Passcode 075107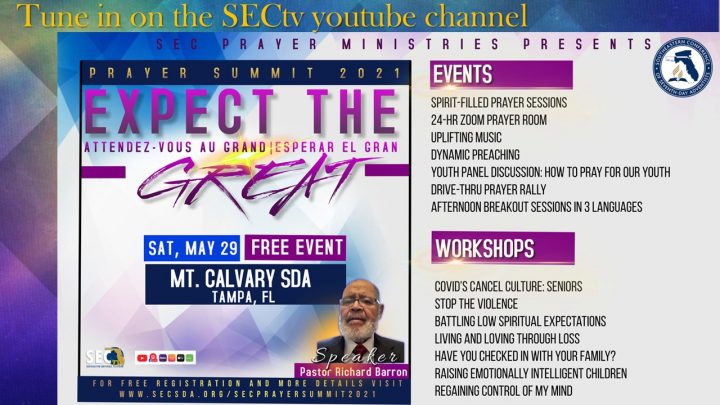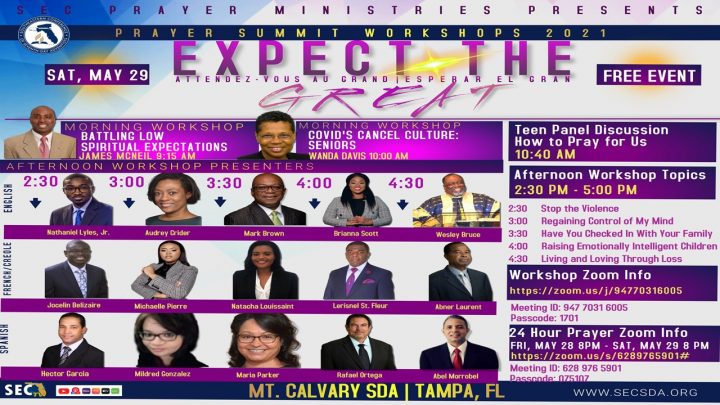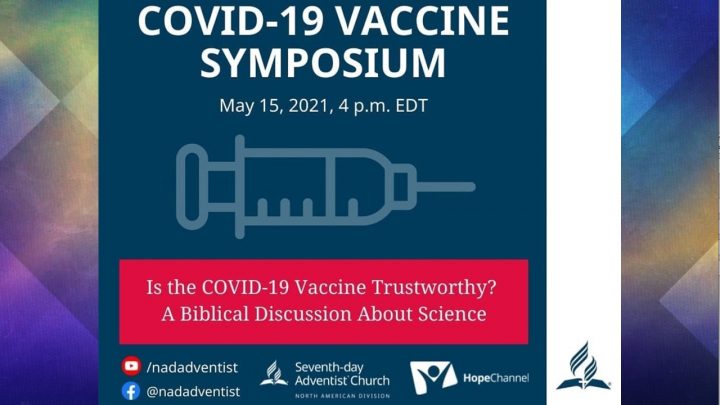 Tune in from 4p-6:30 on YouTube or Facebook at nadadventist.
Business Meeting May 16, 2021 at 10AM Create a reopening team for entering the church July 3, 2021. Teleconference information to join is 1-301-715-8592 Meeting ID 895 9606 6086 Participant ID: # (Pound/Hash)
General Conference Virtual Campmeeting May 19-23
The Adventist Virtual Global Campmeeting brings the entire world church together to worship, be inspired, and learn. This event showcases the incredible breadth and depth of Adventist ministries around the world. Register at www.campmeeting.com
Adventist Risk Management (ARM) Presentation March 2021 (Below)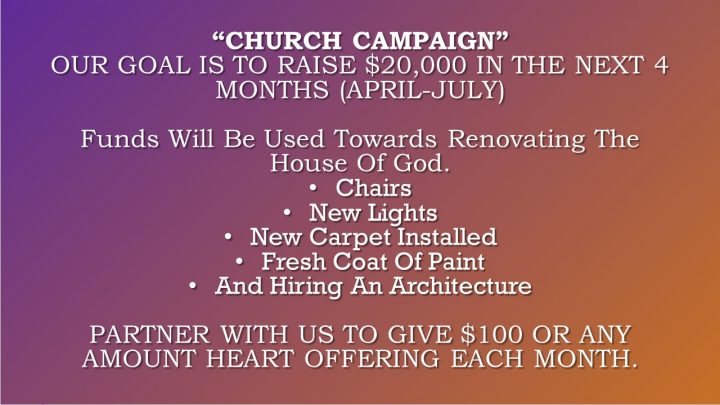 (You can partner with us by going to the top of the page and click online giving. Any donation will be greatly appreciated. All donations are a tax write-off for 2021.)
Chair Company & Color Options
Church Plaza: https://www.churchplaza.com/
Southeastern Conference News February 26, 2021 "Church Soft reopening plan"
Change in Teleconference Lines for Prayer Meeting (Wed 7pm) and Sabbath School (Sat 10am). [revised 2/23/2021]
Every Wednesday at 7pm
Prayer Meeting Line: 1-301-715-8592
Meeting ID #: 564 5473 4592#
Participant ID: # (Pound/Hash)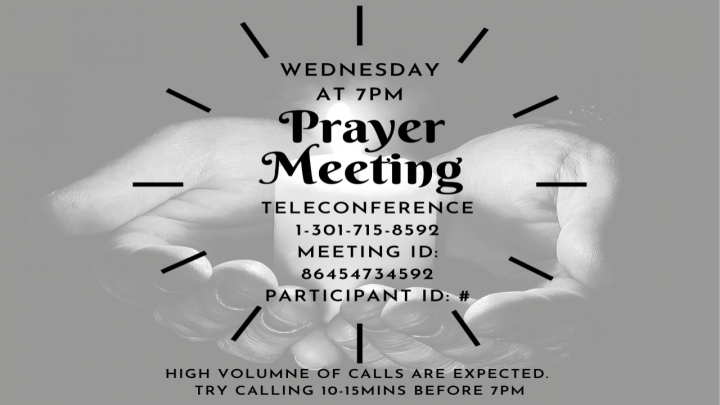 Every Saturday at 10am
Sabbath School Line: 1-301-715-8592
Meeting ID #: 895 9606 6086#
Participant ID: # (Pound/Hash)